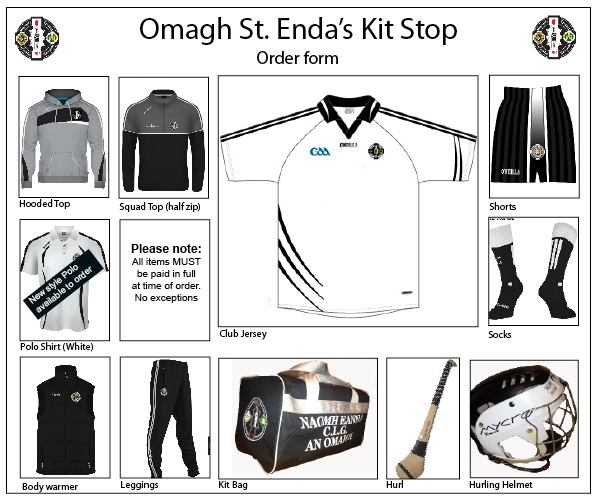 Please note: Christmas orders for Club merchandise must be received this week in order to guarantee delivery. All items must be ordered and PAID in full at the Kit Stop at Healy Park during the following times this week:
Monday 9th October – 6.30pm – 7.30pm
Tuesday 10th October – 8.30pm-9.30pm.
An official order form can be downloaded here and should be presented along with full payment to Kit Stop manager Vicky O'Hagan.
Uncollected Orders
A number of  items which were ordered earlier in the season still remain uncollected in the Kit Stop. Tomorrow (Monday 9th Oct) is the final deadline for collection of these items otherwise they will be sold on.
By Kristina
Sun 8th Oct