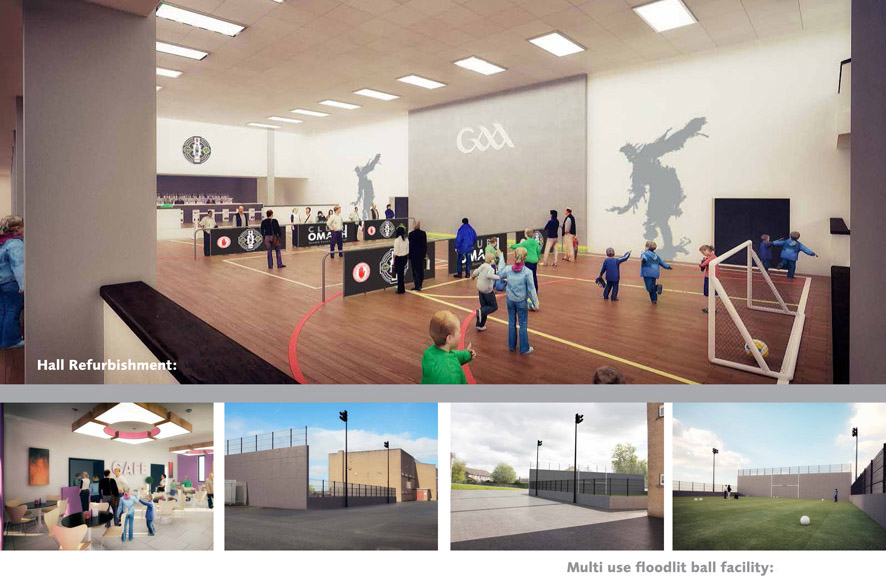 Development Plans for the Future
Healy Park is not just the main GAA attraction in Omagh, but it is also the headquarters for all Tyrone Gaelic football and hurling games. It is one of the most in demand venues for Gaelic games in Ireland and given the huge numbers of youth and adult players who play our national games for St. Enda's, we are now required to expand our facilities for the future.
The key focus of Club Omagh is to provide the finance for our Development Team who have been working to secure facilities for our growing number of youth players. Click here for Club Omagh Brochure
Our plans include:
Phase 1:
An upgraded facility at St. Patrick's Park – the original home of St. Enda's teams since 1932
A new rebound wall for football, hurling, camogie and handball at Healy Park
Phase 2:
Redevelopment of main hall at Healy Park
New gym facility
Phase 3:
4G training pitch/new full size grass pitch.
More information on Club Omagh
1. How do I become a member? – click here
2. Leaving a lasting legacy – click here
3. Click here for Club Omagh Brochure