Omagh St. Enda's Health & Wellbeing, in association with The Cormac Trust and Friends of Sinead are offering all of our Youth aged 14+ (as of 1st July 2022), Cardiac Screening to minimise the risk of Sudden Cardiac Event.
This is Open to all of our Youth Groups at a minimal cost of £10 to confirm your child's booking, with additional Costs being subsidised by the Club via future Fundraising Events.
This is a fantastic service and an opportunity to have your child's screened to minimise any issues in their future.
Over the coming weeks we will be holding a number of Fundraising events and we hope that our members and community come out and support these events to help ensure the wellbeing of our youth.
To register your interest please come along to our Launch morning on Saturday 26th Feb 10am – 1pm at Caife 32.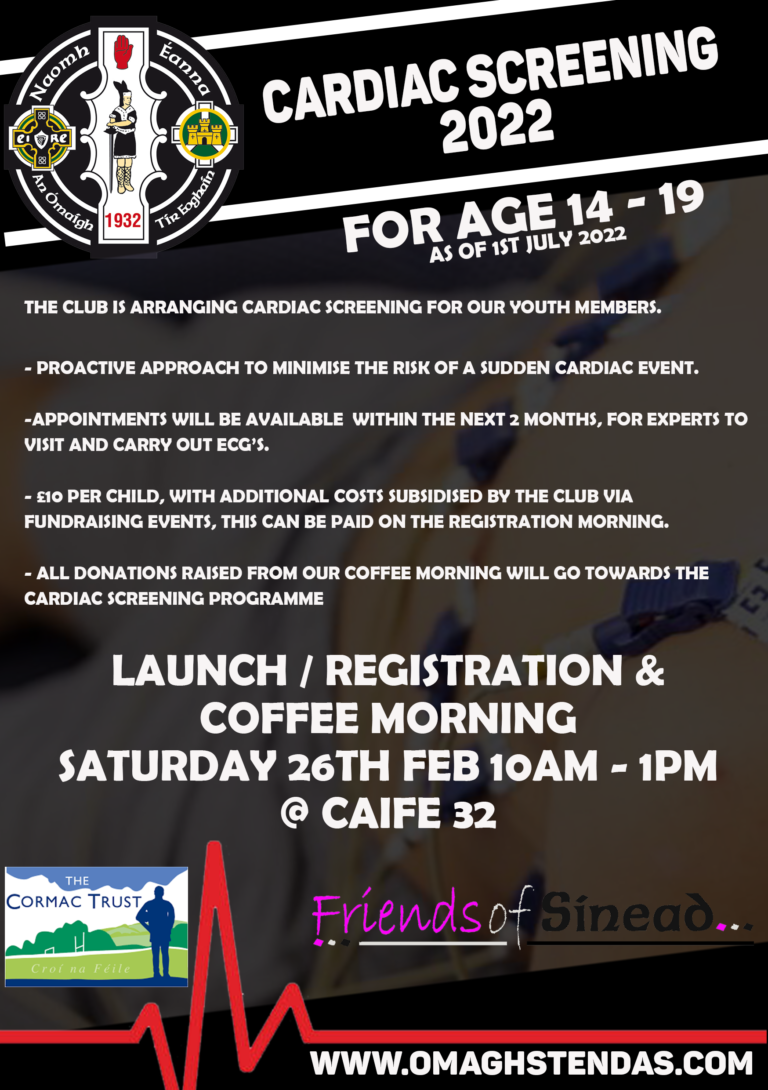 When: SUNDAY 12TH DECEMBER 2021
Venue: O'Neills Healy Park Clubrooms, Omagh
Time: 10am – 1pm
We appeal to Omagh St Enda's club members and the wider community to support this years SVP appeal.
We would be grateful if you could donate any of the following items, which will be distributed to those in need over the Christmas period.
Monetary donations
Fuel/food vouchers
Non-perishable food items
Toiletry packs for teenagers
New Toys
Thank you for your support.