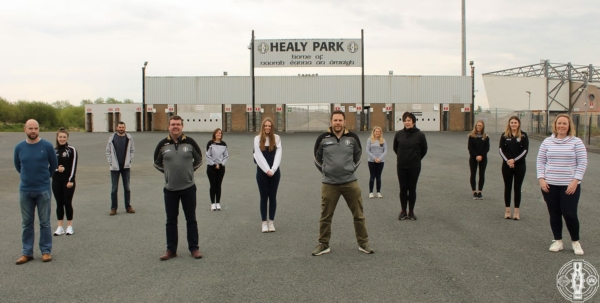 Omagh St. Enda's volunteers are supporting community pharmacies during this challenging time.
Currently working with Bradleys, Gordon's, Brookmount & Omagh group pharmacy on a daily basis to deliver prescriptions within the Omagh area.
St. Enda's is registered with the Community Development Health Network (CDHN) & HSC board which assist in linking pharmacies with voluntary groups.
This group is entering its 7th week of volunteering & making a positive impact to the local community.
We thank them all for all of the work they do for our community.
Volunteers missing from the photo: Nuala Groogan, Barry McGinn, Bernie Doherty and Emily McClements.
By Kristina
Mon 4th May