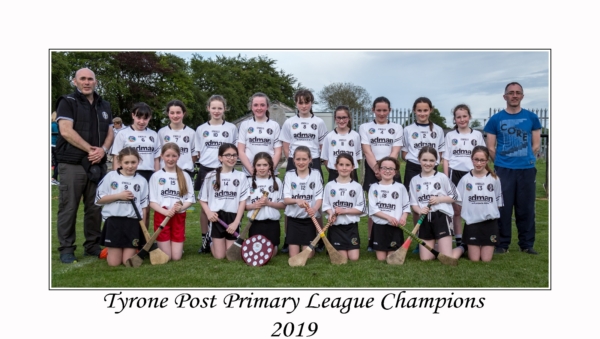 Omagh St. Enda's Post Primary Camogs brought their league campaign to a close this evening when they defeated Naomh Treasa of Dungannon at St. Patrick's Park.
The victory saw St Enda's conclude the league unbeaten, and crowned League Champions for the second year in a row.
Congratulations to the girls, the management team of Padraig Leonard and Tony McGinn and everyone who assisted with the team in anyway.
Thanks to our loyal band of supporters who continue to transport and support the team.
Training continues on Fridays 6-7pm at St. Patrick's Park and new players always welcome.
Photo Credit: Stephen Kelly
By Kristina
Thu 23rd May