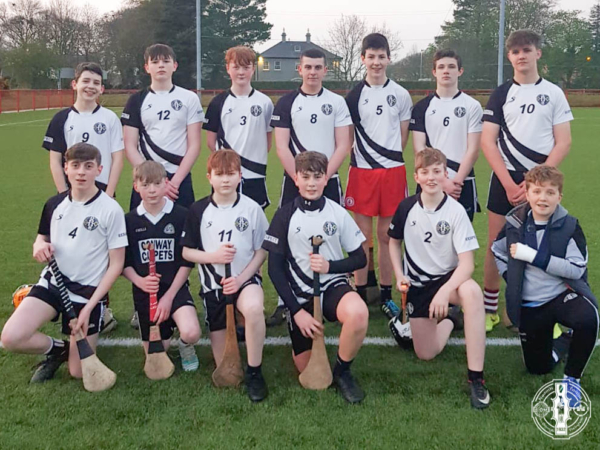 St. Enda's U15 hurlers opened their Tain Og Hurling League campaign with a comfortable victory over a young Eoghan Rua, Coleraine side at Owenbeg on Monday evening.
In the 1st half, early goals from Micheal Mac Sailligh and Captain Darragh Murray plus some nice long-range points from Cain McGuigan and Fionn Corry gave the Omagh lads a strong platform. This was complemented by some solid defending from Ryan Gormley, Micheal Moloney and Cathal Toman aided by a powerful performance by Alec Symington at midfield.
With a good lead established by halftime this allowed for some experimentation with Pascal O'Neill moving out from goalkeeper and Micheal Moloney up from fullback to grab goals. Antain McGinn came into the game strongly in the 2nd half, working hard to get scores in tight situations with good support play by Daire McBride and Jake Devlin.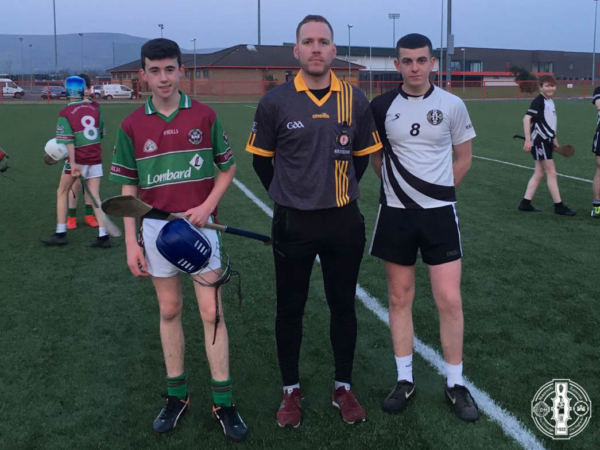 This was the first game of the season for many of the lads and they can be satisfied with the performance although there is plenty to work on for the remaining group games. The game was played competitively throughout by a sporting Eoghan Rua side. Training will continue later this week in preparation for the next game v Tulach Og on Mon 22nd April. Further games will follow against Belleek, Lisbellaw and Four Masters, Donegal.
By Kristina
Tue 9th Apr