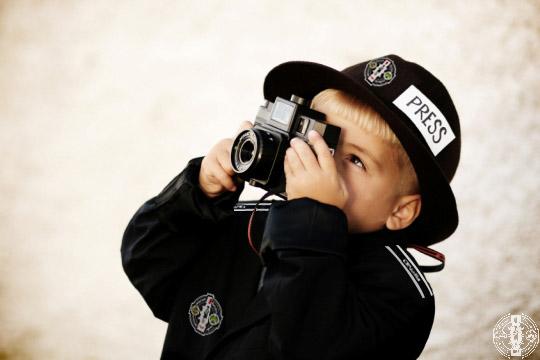 Senior & Reserve Football
Our Senior and Reserve footballers began their League Campaigns on Sunday with the Senior men taking the points comfortably against Donaghmore.
The reserves however lost out by the minimum against Donaghmore. Both the Seniors and Reserves will play Dungannon Thomas Clarkes this Sunday at Healy Park.
Full match reports from both the Senior and Reserve game are available here:
Senior Hurling
The Senior Hurling Away Game against Sean MacCumhaill's did not go ahead as the Home team conceded the points to Omagh.
The Senior Hurlers will play Letterkenny Gaels on Friday evening at Healy Park.
Girls U14 Tyrone Football Feile
Our U14 'A' Girls traveled to Carrickmore this morning for the first round of the 2019 Feile. After 3 tough games the girls topped the group and now move onto the Semi Finals where they will take on Aodh Ruagh – Well done to all involved.
Yesterday (Saturday), our Development Team played the first round of their Feile hosted at St. Pats Park. The St. Enda's Girls won 2 games and lost 2 games. The Development Team will also make it through to the next round as they had least scores conceded. Well done to both teams, Coaches and Parents involved.
U14 Boys lose out in Loughmacrory
Hard luck to our U14 boys who lost by 2 points against Loughmacrory last Saturday.
St. Enda's Lads in U16 Tyrone Action
Well done to Fionnbarr Taggart who captained Tyrone U16s v Cavan last weekend along with Adam Groogan, Enda McCaffrey, Conor McGuigan & Ciaran McArdle all also part of the teams contingent from St. Enda's.
Congratulations Camogs
Congratulations to St Enda's Camogs Mollie, Megan and Lucy O Hanlon who were part of the Dean Maguirc College Camogie team who defeated Dungiven in the Ulster Colleges camogie competition.
Special mention to Mollie who was selected as vice captain. Well done girls.
Comhghairdeas
Comhghairdeas to two newly married couples in the past week withing the Club.
Hugh Gallagher and new wife Gemma and Ryan Woods and his new wife Ciara.
We wish you all the very best in your married lives.
Sláinte agus saol agaibh
Leanbh gach bliain agaibh,
agus bás in Éirinn.
Summer Féile 2019 Tickets

The Summer Féile at Healy Park on Friday 23rd August was announced with Headline acts including The Wolfe Tones, The Fureys, Brush Shiels and Lochlin's Bar.
Tickets for the Summer Feile on August 23rd go on sale on March 29th, available from Joe Gallagher Entertainment 02871382876, Jeans Country Music Store 02882252150 & Ticketmaster.ie. Priced at £35
Lotto
Last weeks Lotto numbers where 1-6-8-14-30
No jackpot winner
3 x 4 Ball Winners;
Seamus Hannigan;
Marcella Canavan
John Carlin.
Jackpot now stands at £2450.
Online Shop

Our Online Shop is now Live and Orders can now be placed for any Omagh St. Enda's Merchandise via our O'Neill Store.
There are a number of items left in the Shop at Healy Park, including Players Shorts.
Save the Date
Summer Féile 2019!!
Outdoor summer festival
Coming to Omagh St. Enda's GAA 23rd August 2019!!!
Headline acts including The Wolfe Tones, The Fureys, Brush Shiels and Lochlin's Bar.
Tickets go on General Sale on March 29th from Joe Gallagher Entertainment, Jean's Country Music Store Omagh and Ticketmaster.ie, Priced at £35.
This weeks Training Sessions
U8 Boys Football 6.30pm – 7.15pm – St Pat's Park (CBS)
U8 Boys Hurling 7.15pm-8.00pm – St Pat's Park (CBS)
U14 Girls Football – 5.30pm – 6.30pm – St Pat's Park
U8 & U10 Girls Football – 6.20pm-7.30pm – Healy Park Hall
U6 Hurling & Football – 6.30pm-7.30pm – Healy Park Hall
U10 Boys Football – 6.30pm – 7.30pm – St Pat's Park
U10 Hurling – 7.30pm – 8.30pm – St Pat's Park
U14 Girls Football – 6.00pm – 7.15pm – St Pats Park
U14 Boys Hurling – 6.30pm-8.30pm – CBS Grass Pitch
U6/8/10 Camogie – 6.30pm – 7.30pm – Healy Park Hall & B'Wall
U10 Camogie – 6.30pm – 7.30pm – Ballwall
U12 Girls Football – 7.30pm – 8.30pm – CBS Grass Pitch
U14 Camogie – 4.00pm – 5.00pm – CBS Grass Pitch
Minor Ladies Football – 4.30pm – 5.30pm – CBS Grass Pitch
Gaelic Start for P1 – 10.00am-11.15am – Healy Park Hall
Gaelic Academy for P2 – 10.00am-11.15am – Ball Wall
U8 Boys Football – 10.00am – 10:45 – CBS/St Pats Park
U8 Boys Hurling – 10.45am-11.30am – CBS/St Pats Park
U10 Boys Football/Hurling – 10.00am – 11.15am – St. Pat's Park
U18 Boys Football – 10.00am-12.00pm – St Pats Park
By Kristina
Tue 2nd Apr