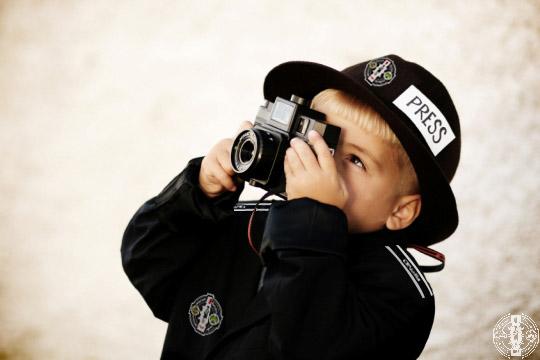 U14 & Minor Triumph over Neighbours
Well done to our U14 and Minor Boys Footballers last weekend who defeated Cappagh in their respective leagues.
U14 Result Omagh 8-8 Cappagh 5-4
Minor Result Omagh 1-12 Cappagh 2-8
Camogs Feile Hopes Dashed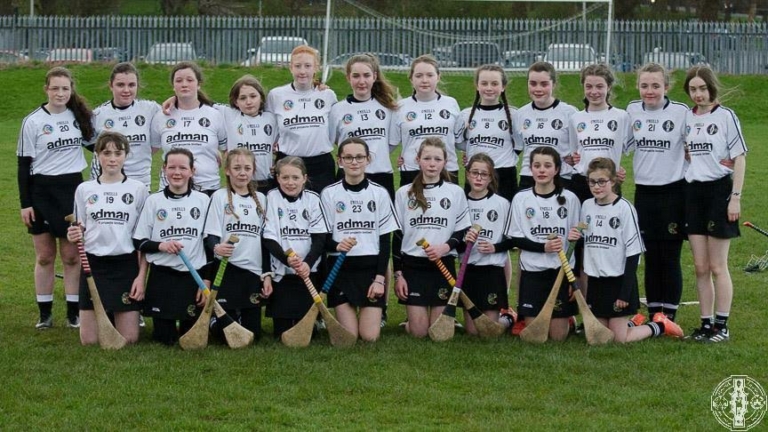 The Tyrone U14 Camogie Féile na nGael finals were held in St. Patrick's Park and the CBS Park on Sunday afternoon and despite the chilly conditions, all of the participating teams provided some exhilarating games.
Commiserations to our own girls who were agonisingly pipped at the post in the Shield final against Naomh Padraig with the Brocagh girls scoring a goal with virtually the last puck of the game to win by a solitary point.
The Omagh girls had earlier defeated Naomh Padraig and Éire Og in the preliminary rounds to qualify for the semi-final of the Cup competition. A victory at that stage of the competition would have assured them a place at the All-Ireland Féile na nGael finals in Cork this summer but a fancied Edendork scored a goal in either half to clinch the game.
Unfortunately the girls struggled to regain their composure for the subsequent Shield final which was played in growing darkness with the honours going to Naomh Padraig.
The overall Cup final was won by Eglish who defeated Edendork in the decider, with both teams now going forward to Cork for the national Féile.
Everyone in Omagh extends their appreciation to all the teams and supporters who attended the games and congratulations to Eglish and Naomh Padraig on their success. At the end of the day, Camogie also proved to be a real winner!
Ulster Scór Finals
Commiserations also to our Ceile and Set dancers who participated in the Ulster Finals last weekend in Galbally.
This years title has a new home however they have all done our club extremely proud.
Well Done Meave
Well done to Meave McSorley who represented the Club for Tyrone U16 Ladies who started their respective championship last weekend with a win over Down.
U8 & U10 in Go Games Action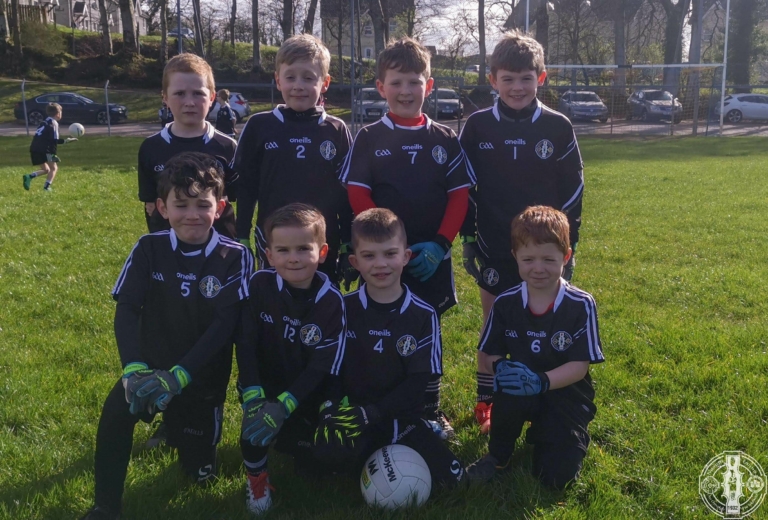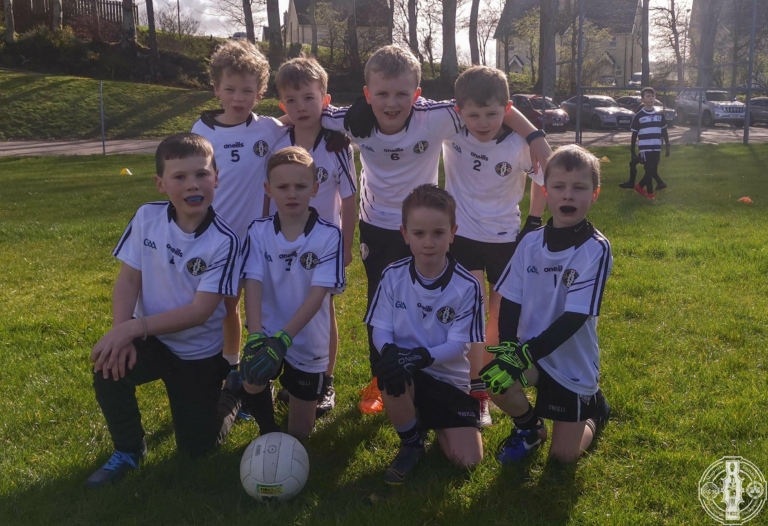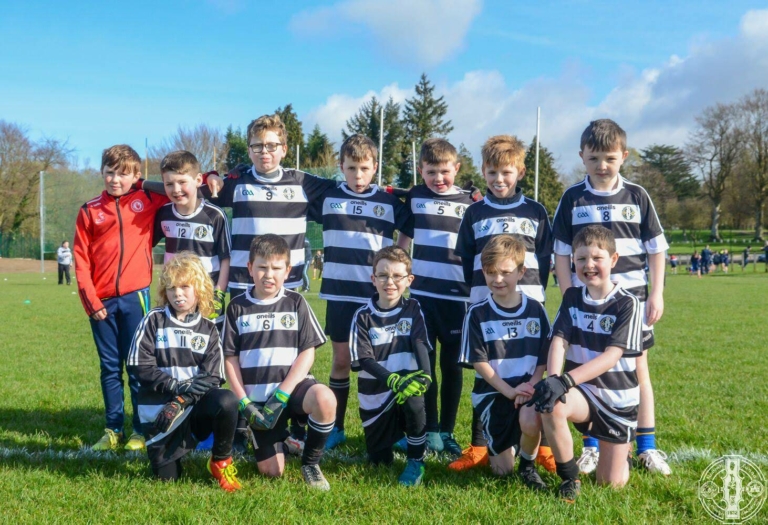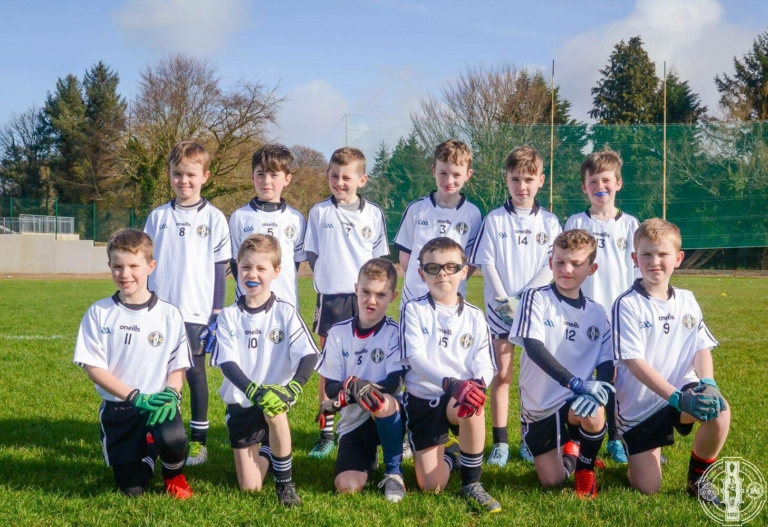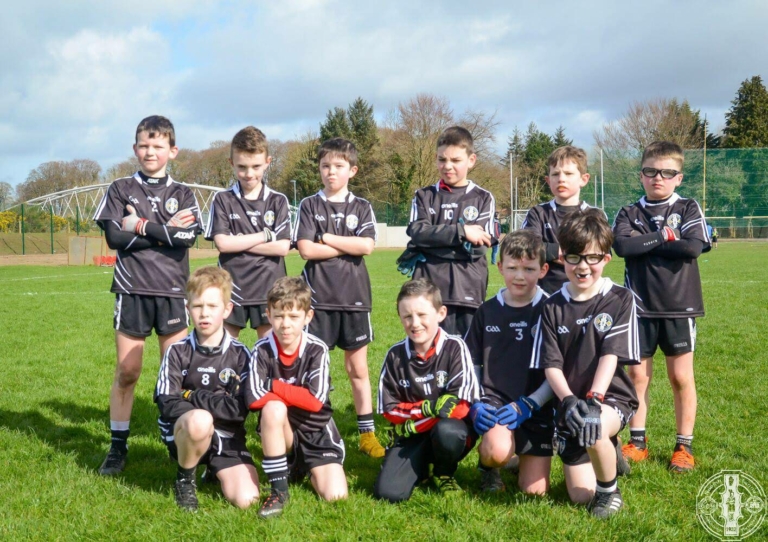 Our U8 and U10 both where in Go Games action last Saturday morning at SPP and Gortin respectively.
A great mornings football was had at both locations with both groups showing off their new white, black and hooped St. Enda's kits.
Well done to all boys involved including Coaches and Parents who travelled. Thank you to the host Clubs.
Registrations
There will be a Final Registration evening this coming Friday the 29th March in the Clubrooms between 8pm and 9.30pm for those who have yet to renew their membership.
Sympathies
Condolences to the Rodgers and McKernan Families on the recent passing of Monica Rodgers, who was the clubs first Ulster Winner at Scór in Solo Dancing. Our Club would also like to pass our condolences to the families of those who lost their lives on St. Patrick's Night in the tragic events in Cookstown. We encourage any of our youth members affected by those events to contact the clubs Youth Officer or Health and Wellbeing Officer.
Summer Féile 2019 Tickets

The Summer Féile at Healy Park on Friday 23rd August was announced with Headline acts including The Wolfe Tones, The Fureys, Brush Shiels and Lochlin's Bar.
Tickets for the Summer Feile on August 23rd go on sale on March 29th, available from Joe Gallagher Entertainment 02871382876, Jeans Country Music Store 02882252150 & Ticketmaster.ie. Priced at £35
Lotto
Last Weeks Lotto numbers where 3-7-8-18-29,
Draw winners of £25 where,
-Justin McGarvey,
-Teresa McAleer,
-Paddy McGirr,
-Kieran Eannetta.
Next Weeks Jackpot stands at £2400.
Online Shop

Our Online Shop is now Live and Orders can now be placed for any Omagh St. Enda's Merchandise via our O'Neill Store.
There are a number of items left in the Shop at Healy Park, including Players Shorts.
Save the Date
Summer Féile 2019!!
Outdoor summer festival
Coming to Omagh St. Enda's GAA 23rd August 2019!!!
Headline acts including The Wolfe Tones, The Fureys, Brush Shiels and Lochlin's Bar.
Tickets go on General Sale on March 29th from Joe Gallagher Entertainment, Jean's Country Music Store Omagh and Ticketmaster.ie, Priced at £35.
This weeks Training Sessions
This weeks Training Sessions
(Weather Permitting)
U8 Boys Hurling 6.20pm – 7.30pm – Healy Park Hall & B'Wall
U12 Boys Football – 7.30pm – 9.00pm – Ballwall
U8 & U10 Girls Football – 6.20pm-7.30pm – Healy Park Hall
U14 Girls Football – 5.30pm – 6.30pm – St Pats Park
U6 Hurling & Football – 6.30pm-7.30pm – Healy Park Hall
U10 Hurling – 6.30pm-7.30pm – Ballwall
U14 Camogie – 4.00pm – 5.00pm – St Pat's Park
U14 Boys Football – 7.30pm – 9.00pm – Youth Sport
U18 Boys Football – 5.30pm – 7.30pm – St Pats Park
U14 Girls Football – 6.00pm – 7.15pm – St Pats Park
U14 Hurling – 6.30pm-8.30pm – Ballwall
U6/8/10 Camogie – 6.30pm – 7.30pm – Healy Park Hall & B'Wall
U14 Camogie – 4.00pm – 5.00pm – St Pats Park
Minor Ladies Football – 4.30pm – 5.30pm – CBS Grass Pitch
Gaelic Start for P1 – 10.00am-11.15am – Healy Park Hall
Gaelic Academy for P2 – 10.00am-11.15am – Ball Wall
U8 Boys Football/Hurling – 10.00am-11.20am – CBS/St Pats Park
U10 Boys Football/Hurling – 10.00am – 11.15am – St. Pat's Park
U18 Boys Football – 10.00am-12.00pm – St Pats Park
By Kristina
Tue 26th Mar