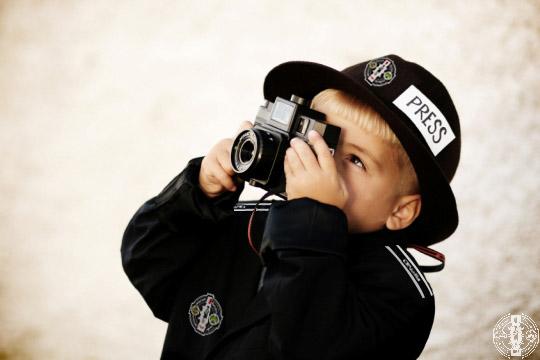 Annual Presentation Night
Congratulations to all the award recipients at our annual presentation night in the St. Enda's Clubroom's on Saturday Evening.
A great crowd enjoyed yet another successful event.
The evening saw our club players recognised for their efforts on the field for last season.
The event also saw the appointment of a new Club President for 2019 in Fintan O'Neill who replaced the outgoing President for 2018 Desmond McClements. Fintan presented our outgoing president with his presidential medal in recognition of his time in the role.
A great highlight of the for for all the guests was the naming of Conor Sally as the recipient of the Club Person of the Year award and a presentation to Paddy Crozier for his efforts in bringing the O'Neill Cup to Healy Park during his time at the helm of the Senior Football Team.
Omagh St. Enda's also recognised the achievements of Christiane Hunter & Orlagh McNamee for their success with Tyrone last year in lifting the Intermediate All Ireland Title.
The full list of award recipients were –
President 2019 – Fintan O'Neill
Club Person of the Year – Conor Sally
Senior Mens Footballer of the Year – Niall McGinn
Senior Hurler of the Year – Ciaran Lagan
Senior Ladies Footballer of the Year – Colleen McCullagh & Danielle Browne
Senior Reserve Player of the Year – Nigel Brannigan & Eoghan Rogers
Young Footballer of the Year – Thomas Clarke
Young Hurler of the Year – Paul McKernaghan
Young Ladies Footballer of the Year – Chiara Murray
Young Achiever of the Year – Ben Groogan
Scór Reach Ulster Final
Congratulations to our Scór Ceili and Sets teams who triumphed at yesterday's Ulster Semi Finals at Glenavy.
Both teams will now represent Omagh St. Enda's in the Ulster Finals on March 23rd in Galbally.
Good Luck to all involved.
Well Done Poppy
Congratulations to Poppy Anderson on captaining the Tyrone ladies U14 team in competitive games against Cavan and Fermanagh yesterday.
Poppy joins, Christiane Hunter, Michaela Doherty , Joanne Poyntz and Nicola Scott as Omagh players captaining a Tyrone ladies team in competitive games.
Lotto
Lotto Reseults last week where 2-5-17-18-21,
No Jackpot Winner, draw winners where,
Peader Doody, Donogh O'Reilly, Brian McManamin & Tarlach Monaghan, Jackpot now £2300.
Volunteers Needed
St. Enda's need Volunteers to help with the Irish Language Collections on St. Patricks day at a number of Mass'. Anyone able to help is encouraged to contact David Tierney on 07742242072.
St. Patricks Day @ St. Enda's
Join us this St. Patricks Day in the Clubrooms with Live Traditional Music, Hotdogs, Irish Stew and Prizes for best dressed Adult and Child. Bar opens at 2pm.
Online Shop

Our Online Shop is now Live and Orders can now be placed for any Omagh St. Enda's Merchandise via our O'Neill Store.
There are a number of items left in the Shop at Healy Park, including Players Shorts.
Save the Date
HOOLEY @ HEALY!!
Outdoor summer festival
Coming to Omagh St. Enda's GAA 23rd August 2019!!!
Line up will be announced soon!!!
This weeks Training Sessions
This weeks training sessions:
U8 Boys Football – 6.20pm-7.30pm – Healy Park Hall & B'Wall
U12 Boys Football – 7.30pm – 8.30pm – Ballwall
U8 & U10 Girls Football – 6.20pm-7.30pm – Healy Park Hall
U6 Hurling & Football – 6.30pm-7.30pm – Healy Park Hall
U10 Hurling – 6.30pm-7.30pm – Ballwall
U14 Girls Football – 5.45 – 7.00pm – CBS Astro Turf
U14 Boys Football – 7.00pm-8.00pm – CBS Astro Turf
U14 Hurling – 7.30pm-8.30pm – Ballwall
U6/8/10 Camogie – 6.30pm – 7.30pm – Healy Park Hall & B'Wall
U14 Camogie – 4.00pm – 5.00pm – St. Pats Park
U15/16/17 Hurling – 5.00pm – 6pm – St. Pats Park
Minor Ladies Football – 4.30pm – 5.30pm – CBS Grass Pitch
Gaelic Start for P1 – 10.00am-11.15am – Healy Park Hall
Gaelic Academy for P2 – 10.00am-11.15am – Ball Wall
U8 Boys Football/Hurling – 10.00am-11.20am – CBS/St Pats Park
U10 Boys Football/Hurling – 10.00am – 11.15am – St. Pat's Park
Senior Ladies – 10.00am – 11.00am – CBS Grass Pitch
By Kristina
Tue 12th Mar