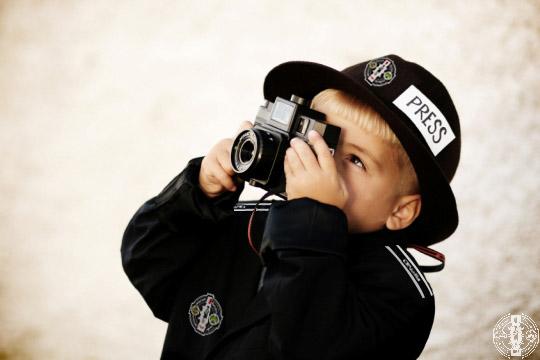 U21s Vs Carrickmore
Commiserations to the U21's who lost out to Carrickmore last Sunday, apologies to those not made aware of the change in throw in time.
U8s in North Antrim Defeat
Our U8 Hurlers travelled to The Seven Towers Leisure Centre in Ballymena last Sunday to compete in the Division 2 final of the North Antrim League against Ruairi Og Cushendall.
Our boys started slow slipping to a 3-0 deficit at half time, however managed to pull 2 goals back in the second half as the boys took on board the advise of their coaches with some magnificent hurling, but a 4th for Ruairi Og secured them the Division 2 crown for 2019 and our boys left dissapointed, but with a bag full of lessons from their experience in North Antrim.
This is a great indoor tournament early in the year. Thank you to the North Antrim board, organisers and referees who facilitated the event.
The boys will hopefully be back again next year competing for top prizes.
Congratulations Tom Donaghy
Congratulations to club player Tom Donaghy, his performance for Omagh CBS got him named on the Gaelic Life Team Of The Week.
Unlucky Conor
Hard Luck to Senior Footballer Conor Meyler who's UCD side where defeated by St, Mary's Belfast last weekend in the Sigerson Cup Semi Final.
Scór make the Finals
Congratulations for our Scór acts who participate in the Semi Finals last week. 3 out of 4 are through to the County Final to take place in Dun Uladh on Sunday 24th Feb at 3pm. Solo singing Aoife McGirr, Ceili and Set Dancing Teams. Well done to Eamonn McMahon representing the club in recitation.
Senior Hurling
Our Senior Hurlers being competative games this Monday Evening with a challenge game against Truagh Gaels.
The game will take place at Healy Park throw in 7.30pm. All support welcomed.
Membership
Adult membership is still open, anyone who wish's to be a playing member must have their membership fees payed by March 1st. Any issues contact club registrar Mark Gormley.
Casey Devlin Coffee Morning
Thank You to everyone who helped support the Coffee Morning for Minor Girls Footballer Casey Devlin to raise funds for her trip to Cambodia in July.
Healy Hospitality
Anyone interested in the Healy Hospitality for this weekends Tyrone V Monaghan game should contact Seanie Meyler on 07967467552. There is also a competition for 2 free tickets, see our Facebook page for details.
https://tinyurl.com/HealyHosp0219
Thank you
Thank you to the Club Volunteers who came out last weekend ahead of the NHL game of Tyrone and Monaghan. Your help as always is greatly appreciated.
Annual Presentation Night
This years Annual Presentation Night and Dinner will be on Saturday 9th March 2019 at St. Enda's Clubrooms, more detail to follow.
Lotto
Last weeks lotto results where: 10-11-14-20-29, No Jackpot Winner.
Draw winners where Pauline Mullan, Patrick McMahon, D.J McEnhill and Martin Lynch. Jackpot £2150.
Save the Date
HOOLEY @ HEALY!!
Outdoor summer festival
Coming to Omagh St. Enda's GAA 23rd August 2019!!!
Line up will be announced soon!!!
This weeks Training Sessions
Monday 18th February:
U8 Hurling – Cancelled for Mid-Term Break
Minor Ladies Foorball – 7.30pm – 8.30pm – Gym
Senior Hurling – 8.00pm – 9.15pm – Healy Park Hall & Ball Wall
Tuesday 19th February:
U8 & U10 Girls Football – Cancelled for Mid-Term Break
U14 Girls Football – 7.00pm-8.00pm – CBS Astro Turf
Wednesday 20th February:
U6 Hurling & Football – Cancelled for Mid-Term Break
U10 Hurling – Cancelled for Mid-Term Break
U14 Boys Football – 7.30pm – 8.30pm – Healy Park Hall & B'Wall
U14 Hurling – 8.30pm – 9.30pm – Healy Park Hall & B'Wall
Friday 22nd February:
u6/U8/U10 Camogie – 6.30pm – 7.30pm – Healy Park Hall
Minor Ladies Football – 7.30pm – 8.30pm – Ballwall
U18 Boys Football – 8.00pm – 9.00pm – Youthsport
Saturday 23rd February:
Gaelic Start for P1 – 10.00am-11.15am – Healy Park Hall
Gaelic Academy for P2 – 10.00am-11.15am – Ball Wall
U10 Boys Football – 10.00am – 11.15am – St. Pat's Park
Sunday 24th February:
U14 Girls Football – 2.30pm – 4.00pm – St. Pat's Park
By Kristina
Wed 20th Feb