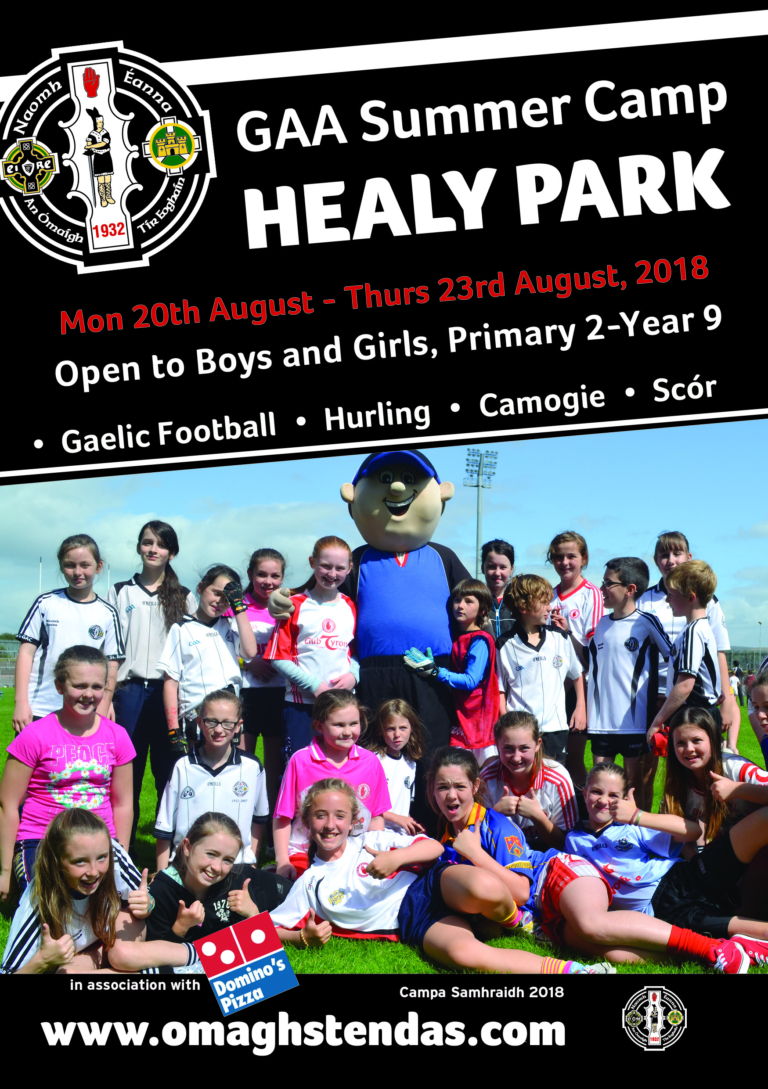 Our highly popular Summer Camp (Campa Samhraidh) 2018 will take place over four days from Monday 20th August to Thursday 23rd August.
Along with three days of top class coaching for football, hurling and camogie, our Camp will once again offer a special day trip for all our participants.
Tues: Barontop Farm (P2-P4 children)
Wed: Carrowmena Activity Centre (P7-Yr 9 children)
Thurs: Arena 7 Letterkenny (P5-P6 children)
There will be two Registration evenings for camp participants – Fri 20th July and Fri 27th July, 8pm-10pm in Healy Pk clubrooms. In order to maximise the enjoyment of all participants, the Summer Camp will be restricted to 200 children. Participation will be restricted to registered club members initially.
Camp fees are as follows (Discounted rate applies to siblings only):
£35 per child
£100 for 3 children
£110 for 4 children
The Camp will be limited to 200 children and registration is open to club members only until the initial registration deadline of Fri 3rd  August, 2018.
An official registration form can be downloaded here
By Kristina
Mon 9th Jul