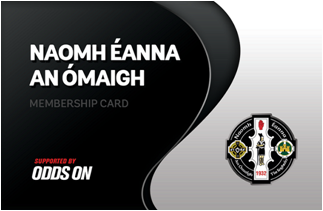 2018 membership payments for Club members are now due.
Membership renewals: Current club members are encouraged to renew their membership via our new Smart Club Cloud account.  The Smart Club Cloud which can be accessed via your mobile, laptop, tablet or PC, can also be used to check your smart card balance and to securely and easily transfer funds to your card for use in the club bar etc.
To use your Smart Club Cloud account you must complete the following steps.
Login to your account using your Username and Password
If you have an account make sure to copy you name exactly as it appears  on your membership smart card this includes capital letters, spaces between surname, etc.
Your member ID is your 'member no' which is published directly below your name on your current membership smart card.
If you do not have an account, click on 'Create an account' and you will be taken through a simple registration process.
For further guidance on the Smart Club Cloud just follow the simple steps in the guidance notes provided here – Smart Card Cloud Membership
*** Birthdays cannot be changed on the system (as it can change membership category) but if you email stendassmartcard@gmail.com we will change it accordingly.
New Members
If you have not previously been registered as a member at St. Enda's, firstly we would like to welcome you to our club. Unfortunately we are unable – at this stage – to accept new membership payment via our online registration system. Instead you are required to download a St. Enda's Adult membership form 2018 and present it to the club Secretary for approval.
For any other enquiries please contact our Registrars Vicky O'Hagan or Marian Doody or Club Secretary Conor Sally.
By Kristina
Tue 13th Mar