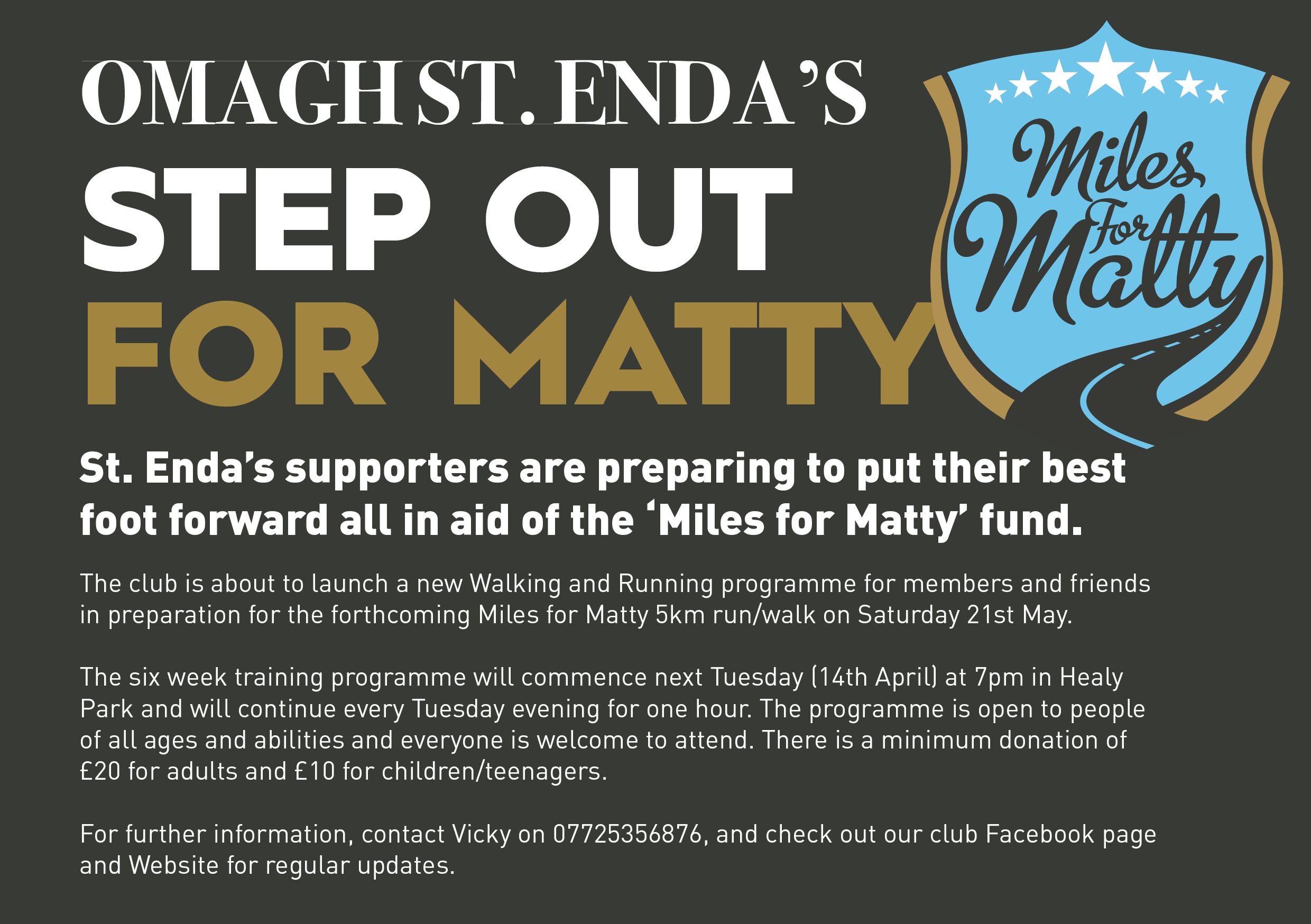 St. Enda's supporters are preparing to put their best foot forward all in aid of the 'Miles for Matty' fund.
The club is about to launch a new Walking and Running programme for members and friends in preparation for the forthcoming Miles for Matty 5km run/walk on Saturday 21st May.
The six week training programme will commence next Tuesday (14th April) at 7pm in Healy Park and will continue every Tuesday evening for one hour. The programme is open to people of all ages and abilities and everyone is welcome to attend. There is a minimum donation of £20 for adults and £10 for children/teenagers, and as well as receiving support and guidance on how to get fit, participants will also receive a Miles for Matty t-shirt. The donation will also cover the 5km run entry fee.
Event organiser Vicky O'Hagan has appealed to all club members, family and friends to come along to next Tuesday's registration evening at 7pm.
"This is all for a great cause. The late Matty Drumm was the son of our esteemed club members Sean, Anne, Kieran and Leanne, and the St. Enda's Walking/Running programme is a great opportunity for club members to show our support for the Drumm family and raise funds for a great cause.
"I would appeal to as many people as possible to come along and join in. It will be fun and you will be doing your bit for the Miles for Matty fund," said Vicky.
For further information, contact Vicky on 07725356876, and check out our club Facebook page and Website for regular updates.
By Kristina
Fri 8th Apr