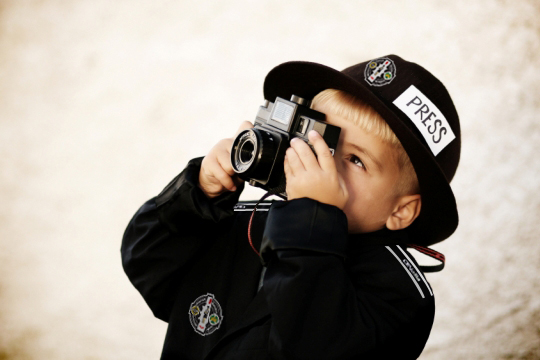 Christmas Panto – Omagh St Enda's are proud to announce another Christmas Pantomime  this year. "The Yellow Brick Road" will take place between Thursday 3rd and 5th December. After other successful performances in the past years, this will be a show not to be missed. The show will take place at St. Joseph's Hall, with the times of the shows being: Thursday 3rd Dec at 7:30pm, Friday 4th Dec at 7:30pm & Saturday 5th Dec at 2pm (Matinee) and 7:30pm.
Mass for Deceased Members – The annual Mass for deceased club members and relatives will be held in the clubrooms this Friday 27th Nov at 7.30pm. Everyone is asked to be seated by 7.15pm.
Invitation to AGM – The Club Secretary would like to invite all Club Members to the Annual General Meeting which is scheduled for Tuesday 8th December 2015 at 7.30pm in the clubrooms at Healy Park. Invitation letter and Nomination forms for all posts on the committee for 2016 and "Notice of Motion" forms are currently available from the Club website the Clubrooms at Healy Park.
Congratulations – Congratulations to Omagh St Enda's defender Christiane Hunter has been confirmed as the Tyrone Ladies senior player of the year for 2015.The presentation was made by County secretary Maggie Skelton at  the U14 Presentation night at Healy Park. Christiane finds time to coach this and the clubs under 12s.
U16 Presentation for Boys & Girls – The U16 Girls and Boys Presentation night will take place this Friday 27th November straight after the mass of deceased Club Members and will begin at 8.30pm. Both the Girls and Boys will receive their League and Championship medals.
Goodluck to all at TeamTalk Magazine Awards – The Club would also like to wish Conan Grugan, Stephen Mullan and Kieran Eanetta the very best at the TeamTalk Magazine Awards this Friday night.
Weekly Bingo and Lotto – This week's (Nov 19th) Club Lotto numbers are 12, 13, 14, 21 & 29. There was no winner of the £5,000 Jackpot. There was 4 draw winners of £25 each are Rebecca Colton, Brigid Reid, Maggie McColgan & Aobhe Rutledge. Remember Weekly Bingo continues every Thursday night at 9pm in the club-rooms. £3,250 total payout plus an opportunity to win £5,000 on our Club Lotto. Just a reminder that there is a free town bus service for Thursday night bingo in the club-rooms which starts at O'Kane Park at 8.15 with stops on the Tamlaght Road, Pat Kirk's and Strathroy.
With Sympathy – The Executive Committee and members wish to extend their deepest sympathy to club supporter Kieran Rafferty and extended family following the recent death of his father Mr Packie Rafferty, late of Garvallagh Road, Fintona. The late Mr Rafferty is grandfather of youth players Byron and Pascal O'Neill. The Funeral took place in Fintona on Saturday. Deepest sympathy also to Noelle Toner and her husband Martin on the recent passing of Mr Francie Toner, Loughmacrory. The Executive Committee and members of St. Enda's GAA also wish to extend their deepest sympathy to the family and friends of former youth player Joseph McDermott (aged 24) who died tragically in an industrial accident in Australia. Joseph was a popular and well liked young man. He is also cousin of our club Secretary Paul Breen. Sympathy is extended to his father Tommy, mother Donna and sister Laura, friends and extended family circle.
By Kristina
Thu 26th Nov