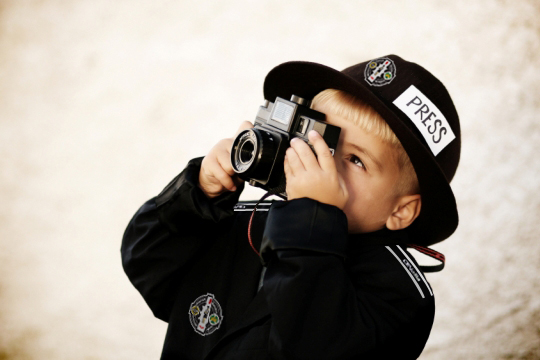 Prize-giving – This Friday (20/11/15) our U14 boys footballers and hurlers and U12/U14 girls footballers will celebrate the end of season with their annual prize-giving ceremony in the clubrooms. The ceremony will take place from 7.30-9pm and all parents and families are welcome. Refreshments served. Anyone who can be of assistance should contact Youth Officer Ciaran McDaid on 07729378421.
Christmas Panto – Join Dothery and friends in the Omagh St Enda's Pantomime "The Yellow Brick Road", between Thursday 3rd and 5th December. After other successful performances in the past years, this will be a show not to be missed. the show will take place at St. Joseph's Hall, with the times of the shows being: Thursday 3rd Dec at 7:30pm, Friday 4th Dec at 7:30pm & Saturday 5th Dec at 2pm (Matinee) and 7:30pm.
Thank You Youth Volunteers – On behalf of all our youth and adult players we thank everyone who volunteered throughout 2015 to help any of our many teams – including of course the scores of parents who helped to transport players to and from training and games. Without them our work would not be possible. Plans are now being put in place to appoint various coaches and managers for next season. The Executive Committee is seeking to appoint management teams for underage teams for the 2016 season. Anyone who is interested in either managing a team or helping out in any way for football, boys & girls, hurling or camogie please contact John McElholm, Paul Breen or Ciarán McDaid by 30th November.
AGM Scheduled for 8th December – The Annual General Meeting which is scheduled for Tuesday 8th December 2015 at 7.30pm in the clubrooms at Healy Park. Nomination form for all posts on the committee for 2016 and "Notice of Motion" forms are currently available from the Club website or the Clubrooms at Healy Park. All paid up club members are entitled attend and vote at the AGM. Completed forms must be returned to Club Secretary Paul Breen by Friday 4th December. It is essential for the ongoing success of the club, that members play an active role in AGM business by properly completing and submitting nomination forms. It is important to seek the consent of any member you wish to nominate for a position in advance of submission.
Gaelic for Mums & Others – The club are delighted to announce we have secured a 6 week training programme to launch our Gaelic for Mums and others at Omagh Leisure Centre. It started on Friday 13th November at 8.00 and lasted until 9.00pm and will run up to Friday 18th December. Every week we will review what works best & what people enjoy the most. Cost: £4 adults. £2 for students and under 18yrs old. For additional queries please contact Rachael McGinn.
TeamTalk Magazine Nominations – Conan Grugan and Stephen Mullan, two of our senior players, have received nominations for the TeamTalk Magazine Championship Team of The Year. To vote all you have to do is access the TeamTalk Website on "teamtalkmag.com". Then Select the two boys as your nomination along with any other nominations you have. Also make sure to vote for Kieran Eanetta who has been nominated for the Referee of the Year award.
Rannafast Success of Omagh Boys – More success today for some of our u16 boys as they helped Omagh CBS defeat St Patrick's Downpatrick 4-12 to 1-04 in the Rannafast Shield Final. Cain Bradley, Ciarán Breen, Aidan Clarke, Nathan McNamee, Mark McKenna, Ben Groogan, Emmet McArdle and Conor Peace all featured in today's win in a game played in very difficult conditions at Pearse Ogs, Armagh. Congratulations boys, team and management.
Weekly Bingo – Remember Weekly Bingo continues every Thursday night at 9pm in the club-rooms. £3,250 total payout plus an opportunity to win £5,000 on our Club Lotto. Just a reminder that there is a free town bus service for Thursday night bingo in the club-rooms which starts at O'Kane Park at 8.15 with stops on the Tamlaght Road, Pat Kirk's and Strathroy
By Kristina
Thu 19th Nov