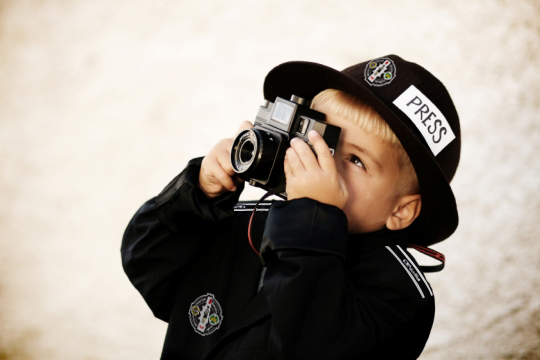 U16 Girls Complete Double – Congratulations to the U16 girls who won the Tyrone Grade 4 championship today with a 5-5 to 3-7 victory over Urney in Aughabrack. The girls put in a sterling performance in difficult conditions as they stormed through to secure the double for 2015, replicating the double success of our U16 boys last month. The win today means that St. Enda's finished the season with five youth titles, two U16 boys titles, two U16 girls title and an U14 hurling title. Well done to everyone.
Scór na nÓg – After Saturdays U16 girls success focus turned today to Killeeshil for Scór na nÓg County Final. St Enda's added two more County titles in Ceili and Sets. Our Ballad Group, younger sets team and Leiriu also claimed runner up spots. A big well done to all our other competitors in Solo Singing, Instrumental, other Leiriú and younger ballad Group on great performances tonight.
Christmas Pantomime – Join Dothery and friends in the Omagh St Enda's Pantomime "The Yellow Brick Road", between Thursday 3rd and 5th December. After other successful performances in the past years, this will be a show not to be missed. the show will take place at St. Joseph's Hall, with the times of the shows being: Thursday 3rd Dec at 7:30pm, Friday 4th Dec at 7:30pm & Saturday 5th Dec at 2pm (Matinee) and 7:30pm.
Coaches & Helpers Night Out – Coaches and helpers night confirmed for next Saturday night 14th from 8.00 in the clubrooms. Just a wee night to say thank you to everyone who helped out in any way with all our teams throughout the year. Some food, few drinks and plenty of craic. Anyone who hasn't confirmed attendance yet please contact Ciarán on his mobile so he can confirm catering arrangements.
Management & Helpers Wanted for Youth Teams – Although the 2015 season has just finished, already we are looking ahead to next season. The Executive Committee is seeking to appoint management teams for underage teams for the 2016 season. Anyone who is interested in either managing a team or helping out in any way for football, boys & girls, hurling or camogie please contact John McElholm, Paul Breen or Ciarán McDaid by 30th November.
U16 Boys & Girls Table Quiz – The club's double winning U16 boys and girls teams will stage a table quiz in the clubrooms this Friday at 8pm. Everyone welcome. All proceeds will go towards a well deserved trip to the International Rules games between Ireland and Australia in Croke Park on Saturday week. The game will be preceded by the Shinty International between Ireland and Scotland.
Gaelic Start Postponement – There will be no Gaelic Start on Saturday morning due to the transfer tests being held at Omagh CBS. Gaelic Start resumes again on Saturday 21st November. Please Note: U8s Coaching Sat 14th Nov morning. There will be coaching for U8 Boys & Girls at Healy Park this Saturday morning 10-11:30. Please bring boots.
Gealic for Mums and Others – The club are delighted to announce we have secured a 6 week training programme to launch our Gaelic for Mums and others at Omagh Leisure Centre. Starting Friday 13th November from 8.00-9.00pm until Friday 18th December. A Coach will be provided by the leisure centre initially pre-Christmas with emphasis on fitness and fun. After Christmas training will become more game specific. Participants can request what type of training they want so this week we will have asked for 30 minutes of fitness and 30 minutes of dodge ball. Every week we will review what works best & what people enjoy the most. Cost: £4 adults. £2 for students and under 18yrs old. For additional queries please PM this page or contact Rachael McGinn.
TeamTalk Magazine Nominations – Conan Grugan and Stephen Mullan, two of our senior players, have received nominations for the TeamTalk Magazine Championship Team of The Year. To vote all you have to do is access the TeamTalk Website on "teamtalkmag.com". Then Select the two boys as your nomination along with any other nominations you have. Also make sure to vote for Kieran Eanetta who has been nominated for the Referee of the Year award.
Weekly Bingo and Lotto – Last week's (Nov 5th) Club Lotto numbers were 17, 21, 24, 28 & 30. There was no winner of the £5,000 Jackpot . The 4 draw winners of £25 each were Paul Breen, C. Quinn (Lismore Park), Joe Kelly and Paul Logue. Weekly Bingo will also continue in the Clubrooms Thursday (12/11/2015).
By Kristina
Thu 12th Nov