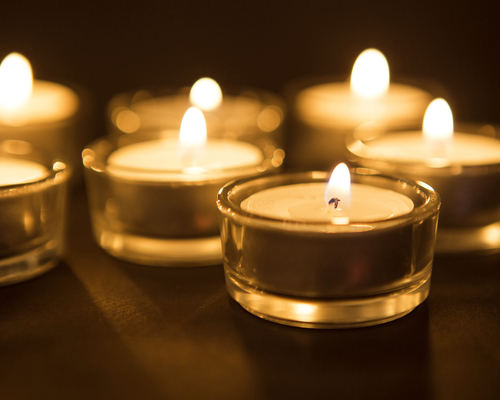 The Executive Committee and members wish to extend their deepest sympathy to the family of the late Patsy Lynn who passed away on the 22nd August, 2015.
A native of Randalstown, Co. Antrim, Patsy was a key member of the St. Enda's senior football team in the 1970s when he resided in Omagh after coming to the town to work with the Rivers Agency. A former Antrim county footballer, Patsy made his mark with St. Enda's at a time when senior football was going through a transition period. After his arrival, it was hoped that Patsy's 'spirited play' would infuse a new enthusiasm into the side and in their first game in the new All County League, the team defeated Edendork in St. Patrick's Park on a score of 3-5 to 0-3, with Patsy starring in midfield.
Patsy went on to become well known in Tyrone circles as a football and hurling referee during the 1980s and continued to be a regular visitor to the town in recent years.
A father of six, Patsy passed away at his home at 60 Innishgarry Park, Randalstown, on the 22nd August. Following Requiem Mass in Antrim, he was laid to rest in Cargan Cemetery, Toombridge. Sympathy is extended to his wife Lily, children and wide family circle.
The St. Enda's senior team of March, 1970 which defeated Edendork in the All County League was – John Nugent, Micky McGirr, Gerry Turbett, Fintan O'Neill, Roddy Tierney, Declan O'Neill, Matt Hackett, Seamus Taggart, Patsy Lynn, Jimmy Meyler, Neil Barbour, Frankie Bradley, Gerry McCanny, PJ Duffy, Oliver Gormley. Subs – Joe Mulryan, Johnny McCann, Plunkett McCusker, Kieran Sally, Brian Brennan, Dessie Turbett.
By Kristina
Mon 7th Sep