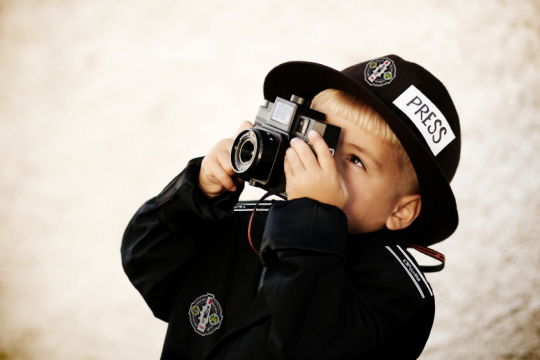 Senior Championship – Omagh St. Enda's will play Dromore in the Quarter-final of the Senior Football Championship on Sunday 13th Sept in Carrickmore. Throw-in 6.15pm. A replay of the Championship Semi-final from year when Jason McAnulla scored a last minute goal to send Omagh through to the County Final for the first time since 2005. Make sure and get out to support all of the boys.
Summer Camp 2015 – After another successful Summer Camp ending last week with a record numbers that has surpassed all previous events. Once again many thanks to all those who are helping to coach our children and also to our sponsors – Domino's Pizza Omagh, Paul Grugan (Grange Dental Care), Keith Dolan (Mace) and Dalriadian Gold.
New SmartCard System – Omagh St. Enda's are proud to announce that we will be introducing a new smartcard system in the near future in conjunction with SmartCard Soultions. Only fully registered and paid up members will be issued with their own personalised Omagh St. Enda's smartcard. You will be able to add funds to your club smartcard to spend in the clubhouse and only cardholders will be granted access to the gym. Future phases may also address additional online services such as topping-up smart card balances online and paying club invoices online. To register download the membership form from the website or contact Vicky O'Hagan on 07725356875 or Paul Meldrum on 07769727990.
Christmas Panto – With Christmas just around the corner plans are already in place for the next big club Panto at Christmas. To assist with the preparations, we are looking for anyone who may be interested in taking part or helping out in a creative capacity with the show. If you are interested, please text your name to Alison McElhatton on 07746777790 or Emma McFarland on 07938542982.
Scor na Og – Anyone who is interested in taking part in Scor no Og this coming season, starting early October, is invited to the clubrooms on Thursday 10th September at 7pm to our Scor Open evening.
Senior and Youth Action – Well done to our senior men on their two points win over Carrickmore in the league today. Hard luck to Reserves and to our U14 hurlers who lost to the same opposition in the league and championship respectively. The senior men will now take on Greencastle in Healy Park this Sunday, with the reserves on at 4.30pm and seniors on at 6.00pm. This Friday the U13s will play Carrickmore away at 6.45pm.
Tyrone Youth Hurling Action – Congratulations to Jordan O'Reilly and Tom McClements who won their first All Ireland medals following Tyrone U14's victory against Roscommon in the U14B All Ireland Plate final today in Wicklow on a scoreline of Tyrone 2-04 Roscommon 1-3. Well done to Cormac Taggart who represented the club today in the All Ireland C U14 Hurling Competition. Although the boys were unsuccessful it is a privilege for the club to have yet another youth player representing the county.
Summer Cycle – The St Enda's Omagh to Donegal cycle draws nearer and we are just over a week away from the 12th Sept event. The hotel is booked for the many cyclists who have signed up for the fund raising event and there will be a meeting about this year's cycle in the clubrooms this Thursday 27th of August at 8pm. Anyone taking part or helping out is invited to attend. Hopefully everyone is getting their miles in and as everyone knows from the initial sign in there is no official training sessions with most people preferring to do their own training. However there is a group which has been going from Fireagh picnic area on the Dromore Road during the week and at weekends and if you want to join with this please contact Tony McElhatton on 07546 209614.
Calling All Stewarts and Helpers – There will be an Intermediate Football Championship game in Healy Park at 7.00pm and 8.00pm this Friday night. Could all Stewarts and helpers be out for 5.45pm.
Big Bingo and Lotto – The next Big Bingo will take place on the 10th September at the St. Enda's Clubrooms. The weekly bingo continues as normal this Thursday (27/8/15) at 9pm with prizes from a kitty of £3250. Last week's (August 27th) Club Lotto numbers are 4, 6, 19, 23 & 30. There was no winner of the £5,000 Jackpot. there were 4 draw winners of £25 are Cormac O'Neill , Tony McGinn, Michael Cunningham and Kevin Kelly.
By Kristina
Thu 3rd Sep