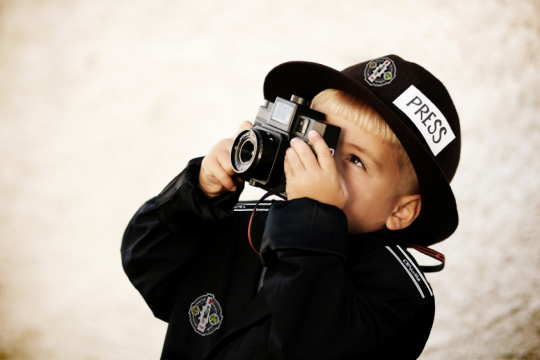 Senior Championship – Omagh St. Enda's  will play Dromore in the Quarter-final of the Senior Football Champinship on Sunday 13th Sept in Carrickmore. Throw-in 6.15pm. A replay of the Championship Semi-final from year when Jason McAnulla scored a last minute goal to send Omagh through to the County Final for the first time since 2005. Make sure and get out to support all of the boys.
New SmartCard System – Omagh St. Enda's are proud to announce that we will be introducing a new smartcard system in the near future in conjunction with SmartCard Soultions. Only fully registered and paid up members will be issued with their own personalised Omagh St.Endas smartcard. You will be able to add funds to your club smartcard to spend in the clubhouse and only cardholders will be granted access to the gym. Future phases may also address additional online services such as topping-up smart card balances online and paying club invoices online. To register download the membership form from the website or contact Vicky O'Hagan on 07725356875 or Paul Meldrum on 07769727990.
Christmas Panto – With Christmas just around the corner plans are already in place for the next big club Panto at Christmas. To assist with the preparations, we are looking for anyone who may be interested in taking part or helping out in a creative capacity with the show. If you are interested, please text your name to Alison McElhatton on 07746777790 or Emma McFarland on 07938542982.
Tyrone Action – Commiserations to Tyrone after Sunday's heroics and especially to all the St. Enda's men who continue to represent our club with distinction – Joe Mahon, Justin McMahon, Conor Meyler, Barry Tierney, Ronan O'Neill and Conor Clarke.We now Focus on defending our Tyrone SFC title. There was also a seventh person representing Omagh at Croke Park last Sunday as camogie star Derbhla Quinn also took to the pitch as one of the flag bearers who welcomed the teams out at the beginning of the game. Well done Derbhla.
Youth and Senior Action – The U16s gained another two points to add to the league table this week after a game away to Strabane last Saturday (22/8/15). final score: Strabane 4-03 – Omagh 3-12. The U16s then furthered there success with a win over Trillick at Healy park on Monday past on a scoreline of 1-19 – 0-9. Congratulations to all the U8 & U10 girls who all played brilliantly at the Errigal Ciaran tournament on the 22/8/15. After some keenly contested games, the U10 girls were the outright winners & brought the shield home. Thanks to all the parents for your support. Well done to our u16 girls who had a great game against Aghaloo tonight in St Patrick's Park in very poor conditions.final result of Omagh 4-07 to Aghaloo 1-04. U14 Championship quarter-final replay with Eire Og is fixed for this Sunday in Carrickmore at 12noon. Good luck to Tom McClements, Jordan O'Reilly and Cormac Taggart who are on the Tyrone U14 panel to play Mayo in the All-Ireland in Sligo this Saturday. Commiserations to the Reserve team who were defeated by Dromore last Saturday in the Reserve Championship.
Summer Cycle – The St Enda's Omagh to Donegal cycle draws nearer and we are just less than a month away from the 12th Sept event. The hotel is booked for the many cyclists who have signed up for the fund raising event and there will be a meeting about this year's cycle in the clubrooms this Thursday 27th of August at 8pm. Anyone taking part or helping out is invited to attend. Hopefully everyone is getting their miles in and as everyone knows from the initial sign in there is no official training sessions with most people preferring to do their own training.However there is a group which has been going from Fireagh picnic area on the Dromore Road during the week and at weekends and if you want to join with this please contact Tony McElhatton on 07546 209614.
Weekly Bingo – The next Big Bingo will take place on the 10th September at the St. Enda's Clubrooms. The weekly bingo continues as normal this Thursday (27/8/15) at 9pm with prizes from a kitty of £3250. This weeks Lotto numbers were: 1, 4, 9, 18, & 30. DJ McEnhill was the only winner with four numbers and receives £100.
With Sympathy – The Executive Committee and members of St. Enda's GAA wish to extend their deepest sympathy to club members Chris Kerr and Marian Doody on the death of their mother Philomena (Mena) Kerr. Mrs Kerr was also grandmother of our senior and reserve players Diarmuid Kerr, Peadar Doody and Tiernan Doody. Sympathy is also extended to family members Eamon, Noreen O'Kane, Liam, Breda Breen and Patricia Marshall, sons-in-law, daughters-in-law, grandchildren and great grandchildren.
By Kristina
Thu 27th Aug