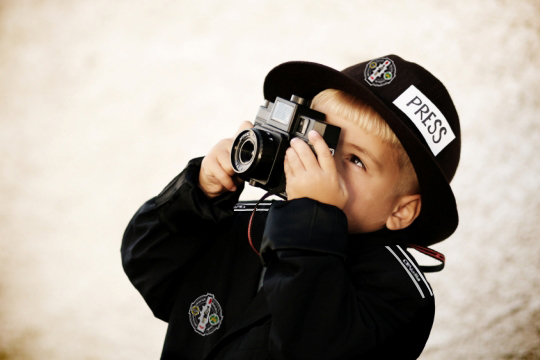 League wins – Well done to our seniors and reserves who recorded double league wins over neighbours Killyclogher at Healy Park lat Sunday. Reserves – St. Enda's 0-11, Killyclogher 1-2; Seniors – St. Enda's 0-15, Killyclogher 0-9.
Féile success – After three great days of activitiy the Féile na nGael for 2015 has come to an end for St. Enda's and, just like last year, wonderful friendships and memories have been made. Last Saturday, the St. Enda's hurlers turned in great displays against St. Patrick's of Tipperary, St. Olaf's of Dublin and Dungloe/Gweedore and despite the fact that eight of our squad are still U12, they produced some great hurling to win over new admirers. After losing to our visitors St. Patrick's in the morning during a tight affair, our young stars produced a great display of hurling against a highly rated and sporting Dublin team who had hurlers who could easily grace a senior team. Then in our final game against Dungloe/Gweedore we staged a great comeback to secure a thrilling draw. Unfortunately the result meant that we narrowly missed a Shield semi-final spot on score difference. On Saturday evening past, the St. Enda's and St. Patrick's players and families enjoyed a wonderful BBQ evening and celebration with our guests presenting St. Enda's with signed St. Patrick's and Tipperary shirts. Many thanks to all our host families and everyone who helped make Féile 2015 another wonderful success. Sunday morning saw the St. Patrick's boys head to a very cold and wet Garvaghey for the Shield semi-finals but after a tough battle, the boys lost out to Derrynoose of Armagh. A special thank you to our former long serving treasurer and President Michael Brogan who has sponsored the boys Féile shirts. See Feile photos on our Photo Gallery.
Summer Camp – The Omagh St. Enda's the Annual summer camp will take place from Monday 24th to Thursday 27th August at Healy Park. Children will have the chance to enjoy participating in Gaelic Football, Hurling, Camogie an Scór activities. More details will follow soon.
Cycle – The popular St. Enda's summer cycle is set to return in 2015 with a two-day trek from Omagh to Donegal town on the cards for September. The 90 mile journey will involve an overnight stop in Donegal town on Saturday 12th September, before returning to Omagh on Sunday 13th September via Pettigo. Just like all previous cycle events at St. Enda's, it is open to cyclists of all abilities. Anyone wishing to take part in our weekly group cycle should meet at Fireagh Picnic area on Clanabogan Road this Sunday morning at 10.30am.
Lotto – This week's Club Lotto numbers (June 18th) are 10, 12, 14, 18 & 30. There was no winner of the £5,000 Jackpot. Kate Fivey with 4 numbers wins £100.
Tyrone action – Good luck to our ladies senior player Christiane Hunter who plays for Tyrone in the Ulster championship on Saturday in Enniskillen against Cavan. Also good luck to our senior men who will be competing against Limerick in the All-Ireland qualifiers in Healy Park this Sunday.
Helpers – Thank you to all helpers that turned out to get Healy Park ready for the Féile na nGael last weekend. For any details on the youth fixture and training look to the facebook page for information.
Pantomine – Summer may be barely underway, but plans are already in place for the next big club Panto at Christmas. To assist with the preparations, we are looking for anyone who may be interested in taking part or helping out in an creative capacity with the show. If you are interested, please text your name to Alison McElhatton on 07746777790 or Emma McFarland on 07938542982.
By Kristina
Thu 25th Jun