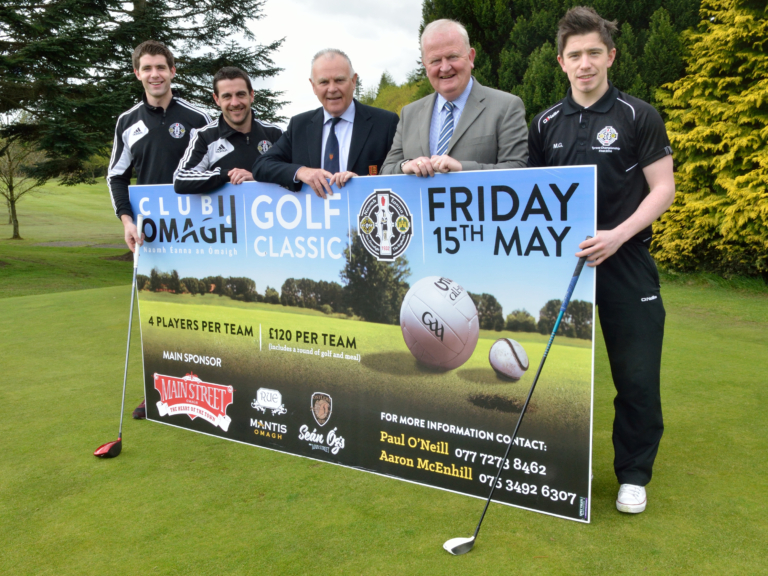 Omagh Golf Club Captain Brendan McLaughlin (centre) welcomes Club Omagh Chairman Seamus Hannigan and St. Enda's players and members Conan Grugan, Mickey Gallagher and Aaron McEnhill to the first tee as the build-up continues to the second annual Club Omagh Classic due to be held this Friday (15th May).
The Main Street-sponsored Classic is currently filling up fast and only a few morning slots are currently available. Event fees are £30 per player which also included a meal at Omagh Golf Club. Proceeds from the event will help support Club Omagh development plans for new facilities at St. Enda's.
For information on booking a slot at Friday's event, contact Aaron McEnhill on 07534926307 or Paul O'Neill on 07772738462.
By Kristina
Tue 12th May