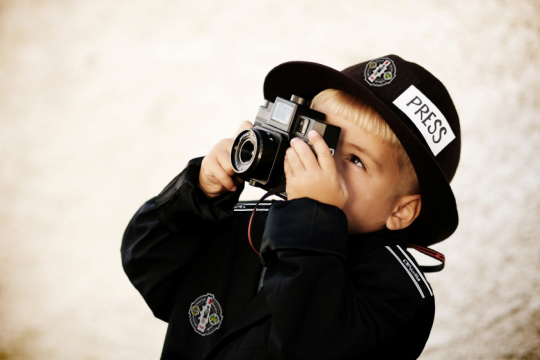 Good luck boys – A huge good luck to Ciaran McLaughlin, Conor Meyler and the Tyrone U21 squad when they take on Tipperary in the all Ireland Final this Saturday. Outstanding performances from both players has been a huge help to the cause and are a credit to the club.
All-Ireland Scór final – Sadly, our Scór teams were not successful in the All-Ireland finals in Dublin, but everyone in St. Enda's can be rightly proud of our stars as they competed with distinction. Our club can still proudly claim to be the leading Scór club in Ireland. Well done everyone, you are all winners in our eyes.
Gaelic Start conclusion – The latest batch of children to 'graduate' from the Omagh St. Enda's Gaelic Start programme all received their medals today as the 2014/2015 sessions came to a conclusion. Many of the older children will now progress to our outdoor U8 Gaelic football, hurling and camogie coaching sessions. Well done to all the coaches and parents who helped throughout the programme when upwards of 100 children attended each week. A special word of mention must go to Liam McSorley who has been the driving force behind Gaelic Start for the past number of years. This year was Liam's final programme and St. Enda's is deeply indebted to him for his commitment in nurturing a new generation of young St. Enda's starlets.See Gaelic Start photo in our Photo Gallery.
Golf classic – Also keep Friday 15th May free for this year's annual Club Omagh Golf Classic at Omagh Golf Club. Everyone is welcome (golfers & non-golfers) so please spread the word and get your tee times booked early to avoid disappointment. Contact Paul O'Neill on 07772738462 to book your tee time.
Cycle – The popular Omagh St. Enda's cycle summer cycle is set to return in 2015 with a two-day trek from Omagh to Donegal town on the cards for September. The 90 mile journey will involve an overnight stop in Donegal town on Saturday 12th September, before returning to Omagh on Sunday 13th September via Pettigo….and just like all previous cycle events at St. Enda's, it is open to cyclists of all abilities. A final registration evening will be held in the clubrooms on Thursday 30th April between 8pm and 9pm. Anyone wishing to take part in our weekly group cycle should meet at Fireagh Picnic area on Clanabogan Road this Sunday morning at 10.30am.
Coaching for parents – Any parents wishing to learn the basics in Camogie/Hurling are welcome to attend the 2nd week of the Come Hurl with Me programme at St Patrick's Park from 6.00-7.00pm on Friday. Camogie coaching for U6-U12 will also be at St Patrick's Park from 6.00-7.00pm.
Hurling blitz – The club will be entering teams into a Tyrone Go Games blitz this Saturday in Garvaghey at U8, U10 and U12 level. All available players should contact the following – U8 – Chris Keyes 07713 573030, U10 – Mark Gormley 07775 920660, U12 – Dominic McClements 07725351643. Players to assemble at Holy Family PS Brook Street at 9.15am. Parents who are available to assist with transport should contact the various coaches.
U14 Feile – The All-Ireland U14 Hurling Feile Na nGael comes to Ulster this year again and St. Enda's has been chosen to host a team from Tipperary. Last summer we hosted the Barrow Rangers club from Kilkenny during a very popular weekend and this year we would appeal to all club members to show their support for the event on June 19-21 once again. Parents willing to host players should contact Ciaran McDaid on 07729 378421.
Hurling coaching – Coaching for U12, U14 and U16 hurling takes place in St. Patrick's Park on Thursday evenings from 7pm-8.30pm.
Classes – Set Dancing Classes will be held in the clubrooms every Monday for 7 year olds and older from 6.45pm – 8.15pm. Contact Marian Doody for more details, 07810551308.
Lotto – This week's (April 23rd) Club Lotto numbers are 3, 8, 12, 16 and 22. There was no winner of the £5,000 Jackpot. Sean Hosey with 4 numbers wins £100
By Kristina
Thu 30th Apr