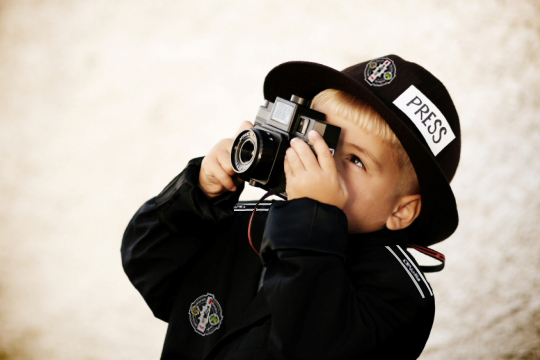 All-Ireland Scór final – After a successful night to raise funds for the all-Ireland Scór teams at the clubrooms last Friday night, the spotlight now turns to this Saturday night when the Ceili dancers and Leiriu Group compete at the highest level – the All-Ireland final. It is a proud time for Omgh St. Enda's and we wish you all the best in the pursuit for more glory this Saturday at the City West Hotel in Dublin.
Cycle – The popular Omagh St. Enda's cycle summer cycle is set to return in 2015 with a two-day trek from Omagh to Donegal town on the cards for September. The 90 mile journey will involve an overnight stop in Donegal town on Saturday 12th September, before returning to Omagh on Sunday 13th September via Pettigo….and just like all previous cycle events at St. Enda's, it is open to cyclists of all abilities. There will be an opportunity to sign up for the cycle on Thursday 23rd April from 8pm – 9pm in St Enda's Clubrooms. With an overnight stop planned for the Central Hotel in Donegal town on Saturday 12th September at a special rate of £42 for Bed and Breakfast, it is vital that anyone taking part in the cycle pays for their room at one of the two Registration Nights. A limited number of rooms will be allocated on a first come basis and must be reserved by next week. Anyone wishing to take part in our weekly group cycle should meet at Fireagh Picnic area on Clanabogan Road this Sunday morning at 10.30am.
Golf Classic – Also keep Friday 15th May free for this year's annual Club Omagh Golf Classic at Omagh Golf Club. Everyone is welcome (golfers & non-golfers) so please spread the word and get your tee times booked early to avoid disappointment. Contact Paul O'Neill on 07772738462 to book your tee time.
Gaelic Start – With the last Gaelic Start this Saturday the 25th at Omagh CBS from 10am to 11.30am, medals will be handed out to all participants by Omagh St. Enda's senior players. This will be the last Gaelic Start of the season and the club would like to thank all who helped in the running of Gaelic Start.
Senior and Reserve League – Omagh St. Enda's senior teams picked up another impressive four points at the weekend when they faced tough opposition through Coalisland. After a shaky start the reserve composed themselves to win on a score line of 1-11 to 2-15. The seniors looked to be in control of the game from the off running out as a 1-7 to 1-11 victory maintained a 100% record. This weekend's games are cancelled due to next week's All-Ireland U21 final.
Senior ladies – The senior ladies started off their campaign with a loss to Aodh Ruadh at St.Patrick's Park last Friday night on a score line of 3-15 to 1-8.
Youth activities – The Youth training and fixture Schedule for the coming week is as follows: Thursday 23/04/15 Minor boys training from 4.30-6.00pm at St Patrick's Park and the U14 Girls v St Macartan's 7.00pm at St Patrick's Park. Friday 24/04/15 U6-12 Camogie 5.30-6.45pm at St Patrick's Park, the U12 Boys football training 6.00-7.30pm at Healy Park and the U14 Boys v Cappagh at 7.00pm in St Patrick's Park. Saturday 25/04/15 U6-10 Camogie Blitz @ Edendork 10.00am, U8/10 Football/Hurling 10.00-12.00am at St Patrick's Park and the U14 Devs v Castlederg at 11.00am in Castlederg.
Set Dancing – Set Dancing Classes will be held in the clubrooms every Monday for 7 year olds and older from 6.45pm – 8.15pm. Contact Marian Doody for more details, 07810551308.
Well done boys – Congratulations to Conor Meyler and Ciaran McLaughlin on their role in Tyrone U21 victory over Roscommon. With the All-Ireland Final set for Saturday 2nd May it will be a day to remember for the boys and a huge good luck from all at the club.
Big Bingo – Omagh St. Enda's Big Bingo will be held this Thursday night (23rd April) at the St. Enda's Clubrooms at 9pm.with £6000 in prizes including two £1000 houses you cant afford not to be there.
Sympathy – The Club Executive and members extend their deepest sympathy to our esteemed committee member and supporter Jeremy Devlin on the death of his father Colm.
By Kristina
Thu 23rd Apr