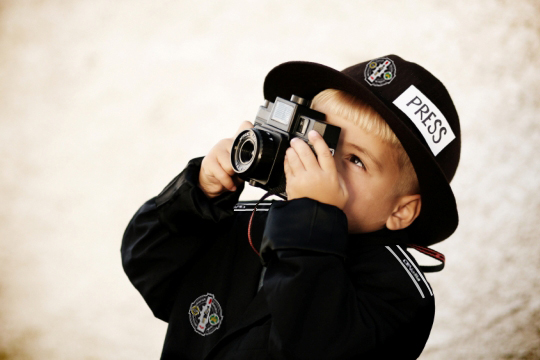 Summer Cycle – The popular Omagh St. Enda's cycle summer cycle is set to return in 2015 with a two-day trek from Omagh to Donegal town on the cards for September. The 90 mile journey will involve an overnight stop in Donegal town on Saturday 12th September, before returning to Omagh on Sunday 13th September via Pettigo….and just like all previous cycle events at St. Enda's, it is open to cyclists of all abilities. There will be two opportunities to sign up for the cycle next week on Wednesday 22nd and Thursday 23rd April from 8pm – 9pm in St Enda's Clubrooms. With an overnight stop planned for the Central Hotel in Donegal town on Saturday 12th September at a special rate of £42 for Bed and Breakfast, it is vital that anyone taking part in the cycle pays for their room at one of the two Registration Nights. A limited number of rooms will be allocated on a first come basis and must be reserved by next week. Anyone wishing to take part in our weekly group cycle should meet at Fireagh Picnic area on Clanabogan Road this Sunday morning at 10.30am.
Up for the Final – This Friday night (17th April), "Up For The Final" fundraiser in the GAA Clubrooms at 8pm for a feast of Scór entertainment. Admission is £5, including light refreshments. Please support our Ceili dancers and Leiriu Group before their upcoming All Ireland Final.
Golf Classic – Also keep Friday 15th May free for this year's annual Club Omagh Golf Classic at Omagh Golf Club. Everyone is welcome (golfers & non-golfers) so please spread the word and get your tee times booked early to avoid disappointment. Contact Paul O'Neill on 07772738462 to book your tee time.
Gaelic Start – With only two weeks remaining of Gaelic Start, medals will be handed out to all participants by Omagh St. Enda's players representing Tyrone on the 25th April. Gaelic Start will continue this Saturday and the next at 10am at Omagh CBS.
League wins – Omagh St. Enda's seniors and reserves got their 2015 league campaign off to a winning start at Augher on Saturday evening with an early Jason McAnulla goal paving the way for a five points win, 1-12 to 1-7. St. Enda's Reserves began the defence of their Division One league title with a comprehensive win over Augher on Saturday. Result – St. Enda's 4-16, Augher 0-3.
Child Protection – Omagh St. Endas are holding a Child Protection Course in the Clubrooms on Monday the 20th April at 7.30 pm (sharp) until 10.30 pm. If you are over 16 years of age and haven't completed this course in the past three years and are participating in any way in club activities, it is vital that you attend this course. The course is restricted to 25 people so it is vital that you forward your name ASAP to the Coaching Officer Liam Grugan on 07808740114, as it is a matter of first come first served.
Classes – Set Dancing Classes will be held in the clubrooms every Monday for 7 year olds and older from 6.45pm – 8.15pm. Contact Marian Doody for more details,07810551308.
U21 champs – Congratulations to Conor Meyler and Ciaran McLaughlin on their role in Tyrone U21 Ulster victory over Donegal. Conor's early goal proved decisive in the one point victory and although Ciaran was unlucky to pick up a black card his contribution in defence was vital.
Lotto – Last week's (April 9th) Club Lotto numbers are 3, 8, 15, 19 & 23. There was no winner of the £5,000 Jackpot. With 4 numbers Josephine McGrath of Ederney wins £100.
By Kristina
Thu 16th Apr