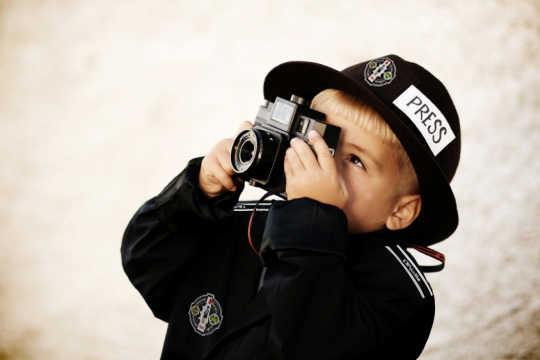 National League games – It will be a truly red and white day at Healy Park this Sunday with a double-bill of hurling and football action in store. At 12.45pm, Tyrone will play Louth in the NHL and at 2.30pm Tyrone will play Cork in the NFL. All club stewards should report for duty by 11am. Good luck to Justin McMahon who is on the football starting line-up. It is good to see Conor Clarke back on the panel where he also joins Ronan O'Neill in the substitute list.
Club membership deadline – With the deadline of 17th March for 2015 registration (players and non players) fast approaching, anyone wishing to apply for or renew their membership for the year ahead can submit their application to Registrar Vicky O'Hagan in the clubrooms this Friday (13th) from 8-9:30pm.
St. Patrick's Day – On the 17th of March Healy Park will host the "Ceili and Craic" event at 3 pm. Come and join us for a family day of fun and laughter and don't forget your dancing shows. At 6pm there will be traditional music from award winning all Ireland Fleadh musicians.
Scór finalists – Congrats to the 3 Omagh acts (ceili, instrumental music and leiriú) who have reached the Ulster Final on Saturday 21st March in Silverbridge at 5pm. All support welcome, anyone interested in going on the bus to contact David. Also commiserations to our ballad group who narrowly missed out.
Club of the Year – Omagh St. Enda's was crowned 2014 'Club of the Year' at last night's Ulster Herald Sports Personality of the Year awards in recognition of our outstanding exploits last year on and off the pitch. Club Chairman John McElholm collected the trophy to add to our already bursting trophy cabinet. A big thank you to everyone who voted for us over the past few weeks. While Club captain Hugh Gallagher who was the Sports Personality of the Month for September was unfortunately pipped for the overall individual award, the large St. Enda's contingent at the awards were delighted to see former club legend Dan McCaffrey inducted into the Hall of Fame.
Youth action – The youth training schedule is as follows:
Tuesday: 4.30-6.00 Minor boys football training St Pats, 6.30-8.00 U14 boys football training Omagh CBS, 8.00-9.00 U14 girls football training Omagh CBS.
Wednesday: 4.30-6.00 U14 Girls football training St Pats.
Thursday: 4.30-6.00 Minor boys football training St Pats.
Friday: 6.00-7.00 Camogie training 6-8 yrs Healy Park main hall, 6.00-7.00 U12 boys football training Omagh CBS.
Saturday: Gaelic start: Omagh CBS from 10.00-11.30am, U8/10 football/hurling training 10.00-12.00 Omagh CBS, U14 Boys v Errigal Ciarán 11.00 St Pats, U14 Dev boys v Clann Na Gael 11.00 (Clann Na Gael), U14 Girls v Sperrin Og  11.00  (Greencastle), Minor Boys A v Errigal Ciarán  1.45pm (Dunmoyle), Minor Dev v Drumragh 1.45 (Healy Pk).
Sunday: Minor ladies v Galbally 4.00 (Galbally).
Coaching course – Congratulations to the 28 St. Enda's members who took their first step up the coaching ladder today when they took part in a Gaelic football Foundation Level coaching course at Healy Park.
Young Volunteers – Congratulations to several of our Gaelic Start, Hurling and Club Volunteers who will receive their 'Millennium Volunteer Award' this evening at a special award ceremony in Belfast. Each of our young volunteers have accumulated 200 hours of coaching and helping other young players – that's a fantastic commitment to your children and the local community. Well deserved Gold Award Achievers. We are proud to have teenagers in our club that give a lot back.
Cycle – Anyone wishing to take part in our weekly group cycle should meet at Fireagh Picnic area on Clanabogan Road this Sunday morning at 10.30am.
World games – Well done to club ladies senior player Grainne McGale who played her part as the Middle East claimed the Ladies GFA World title at the GAA world games today. We can't wait to have her back with us permanently. Congratulations from all your teammates and friends at Naomh Eanna.
Cara fund raiser – We would like you to show your support for St. Enda's ladies footballer Cara McCrossan who is busy raising funds for a six week charity project in South Africa this summer for Friends of Africa. A fund raising dance will be held in the Mellon Country Omagh on the 28th March.
Lotto – Club Lotto numbers for Thursday 5th March are 6, 19, 20, 21, 29. There was no winner of the £5,000 Jackpot. Nora McGrath with four numbers wins £100
By Kristina
Thu 12th Mar